QED-Trinity College
Classes of 1961 - 1968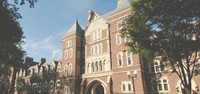 In Memory
Loring Mackenzie Bailey, Jr. - Class Of 1967
(24 October 1945 - 15 March 1970)
LORING MacKENZIE BAILEY JR., 1967
Specialist 4th Class Loring M. Bailey Jr. was killed in action March 15 in Vietnam. A member of the First Battalion, Company D, 20th Infantry, American Division of the U.S. Army, he was stationed on a night defensive position when an anti-personnel device was detonated.
Born October 24, 1945, in New London, Conn., he prepared for college at Pomfret School and entered Trinity in 1963 with the Class of 1967. As an undergraduate he was a Chapel Lay Reader, and a member of the English Club. His fraternity was Phi Mu Delta. In his senior year, he received first prize in prose fiction and was on the Dean's List.
He leaves his wife, Mrs. Maras Carlson Bailey of West Hartford; his parents, Mr. and Mrs. Loring M. Bailey of Stonington, Conn., and his paternal grandmother, Mrs. Emery Jones also of Stonington.
[Obituary from the Trinity Reporter, May 1970]
Army Photo of Loring "Ringo" Bailey: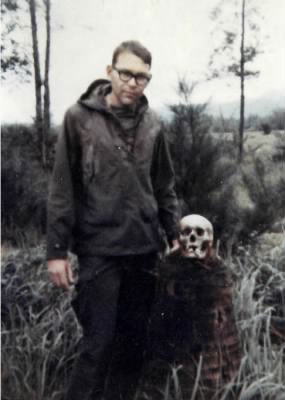 Photo of the Viet Nam Veterans Memorial, Panel 13W, Line 129: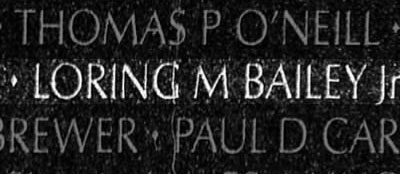 See his memorial pages on Fold3 and on HonorStates.org