QED-Trinity College
Classes of 1961 - 1968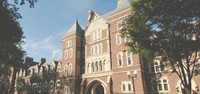 In Memory
Ronald Bosch - Class Of 1964
(April 1, 1942 - October 25, 2017)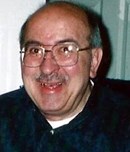 Ronald Valerian Bosch, 75, of Farmington, passed away unexpectedly on October 25, at his home. Ron was born in New Britain to Joseph and Josephine (Cannarella) Bosch. He graduated from New Britain High and Trinity College and served in the army. His career in IT spanned over 30 years working at Travelers, Emery Air and Avon. His beloved wife Joyce Bosch predeceased him on February 12, 2017. He is survived by his Daughter Megan Giusani and her husband Michael of Glastonbury, his grandchildren; Maya and Tanner, his sister Anna, his brother in law John Feore and his wife Janie of Virginia, cousins and friends. Over the years Ron also enjoyed music, photography, traveling, gardening, entertaining and fishing. He truly cherished the time he spent with family and friends. His funeral service will be conducted in the New Britain Memorial Donald D. Sagarino Funeral Home, 444 Farmington Avenue Monday morning October 30th at 11am with Deacon Michael Rubitz officiating. Interment with full military honors will follow in St. Mary Cemetery. A time of visitation will be held Sunday October 29th from 3:00-6:00pm.
Published in The Hartford Courant on Oct. 28, 2017
To see a memorial video with photos of Ron's life, click here.
http://www.legacy.com/obituaries/hartfordcourant/obituary.aspx?pid=187077858